New Year Message
4th January 2014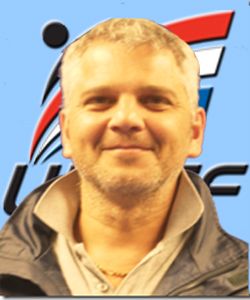 Master Trevor Nicholls reflects on the year past, and the year ahead
This time of year provides a welcome opportunity to reflect on the experiences and learning gained during the past twelve months. It has been an eventful year in the UK ITF calendar which has seen the progression of many students – from beginners to Black Belts, instructors and umpires; clubs have developed and Regions are working effectively to enhance opportunities for our members locally, nationally and internationally.

I am pleased to recognise the good work within UK ITF at grassroots level – clubs providing classes which appeal to a broad spectrum of the population in each local community, a commitment to demonstrating the highest professional standards evidenced through the numbers applying for Clubmark accreditation, and instructors and umpires undertaking training to ensure the safety, enjoyment and achievement of our members at tournaments and events. The successful Clubmark clubs have also managed to obtain a number of Sportivate grants to assist in new classes, new ideas and to reach community groups. This part of our development, of course, is closely linked with our NGB affiliation, the British Taekwondo Council, which over the last two years has gained both support and respect from UK Sport, Sport England in particular, and also opened revenue streams in Sport Wales and Sport Scotland.

The European Championships held in Barcelona was the pinnacle event for our international athletes, resulting in many European and double European titles. The support around all the athletes was exceptional from coaches, spectators, managers, the event organisers and the ITF. Our British Championships also became an international event with competitors registering from other European countries, including Sweden, Ireland, Holland, Spain and Germany. Ethiopia was represented by Master Kiros, who conducted a number of inspirational workshops.

Three years ago, UK ITF started the transition from a one-based sourced directive to that of a Development Committee. This Committee was charged with ensuring inclusion of all our clubs and providing a vehicle for their views to be heard or, more importantly, for any instructor or individual wishing to be involved in the development of UK ITF to have access that was both viable and supported. I do feel we have moved a long way in the perception of ownership in that this is yours, the members, and our organisation. The smooth running, the positive attitude, the efficiency and professionalism is to all our benefit. Hopefully larger and more consistent schools/clubs is one of the results of this development that you are experiencing. The Development Committee, chaired by Mandeep Rauli, and the sub committee Chairs, Technical - Lee Hollingsworth, Policy and Promotions – Hayley Parker, Tournament/Coaching - Kerry Burridge, Umpire – Mark and Wendy Richards, Communications and Membership – Ashley Nicholls and Terry Humphries, are doing a conscientious and audited development, as always under the critical eye of some but the supportive shoulder of many. All of these Committees and officers are hungry for more contribution and/or assistance and invite you all, once again, before complaint or negative remark, to get involved and steer from within.

Within UK ITF, we are made up of clubs/groups, each of these have a different Memorandum of Membership and involve specific understandings. As a value, UK ITF is an organisation representing all members regardless of their specific affiliations. This diversity gives many opportunities to us all and these opportunities have been embraced, exampled by well-supported national squad training and team selection.
January 18th is the Training and Awards day. Details, I know, have been circulated. This event is the first of this kind for us and it hoped this will become an annual celebration of the past year's events, recognising commitment and contribution which is, more often than not, voluntary and fuelled by passion. I look forward to welcoming you and your members to share with me recognition of the award recipients. In addition, of course, the Training Day will mark the beginning of an annual opportunity to train together.

I wish you all the very best for the New Year. Thank you all for your support throughout 2013.

Trevor Nicholls