Michael Jon Lamb promotes to 5th Degree
18th May 2012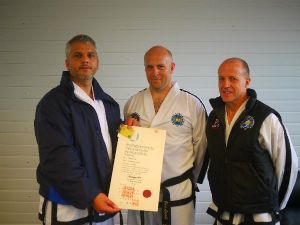 UK ITF Head office would like to congratulate Jon Lamb on his promotion to 5th Degree. This promotion was the conclusion of a scheduled training session held at UK ITF Head Office.
In addition the UK ITF would like to thank Dave Eldred for his help and support during these training sessions.
UK ITF Admin