Article in Leicestershire Life Magazine April 2011
26th March 2011
Copy the link and navigate to page 18. Apologies for inaccuracies in the article written by the reporter.
http://edition.pagesuite-professional.co.uk/launch.aspx?referral=other&pnum=99&refresh=8t0GR7k11N4d&EID=8584af8f-fcab-4cd7-91e4-556a65b677d6&skip=&p=99
News Statistics
Added: 26th March 2011
[Views: 2447]
Do you have news?
If there is an item of news that you would like to show on this site then please use our contact us form

---
---
---
Find Out More
Find a School
Joins Us !
Contact Us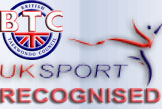 UK ITF Instructors are accredited by the British Taekwondo Council, national governing body for Taekwondo in the UK, which includes DBS/PVG Scheme Enhanced certification, insurance and continued professional development