UK ITF Wales Competition 27/02/2011
28th February 2011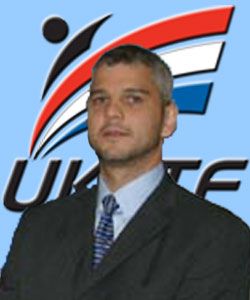 A fantastic turnout and valuable experience all round
To: Members, Supporters and Colleagues
As Head of UK ITF, I should like to acknowledge the tremendous participation at the UK ITF Wales tournament yesterday. Over 400 competitors took part in the competition – more than have ever attended this event in the past. This reflects the effective collaboration of the UK ITF and its' Partners.
In particular, I should like to thank the officials for their professionalism and dedication to ensuring a safe and fair competition for all the competitors during a very long day.
The success of the event has also highlighted areas that need to be addressed to improve our support and appreciation of competitors, parents and supporters and officials:
- Size of venue
- Catering
- Rest breaks for officials
- Running junior and senior events on separate days
- Responding to deadlines
- Head Office support
The UK ITF Tournament Organising Committee will review all the lessons learned from the day and ensure that all future events will benefit from this activity.
Thank you to everyone who took part, as a competitor, a parent or supporter or official, for your enthusiasm and feedback – it makes a difference.
Sincerely
Trevor Nicholls