Promotions
11th May 2023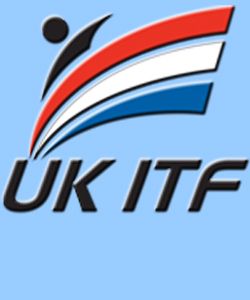 Confirmation of ITF Masters Promotions.
We are pleased to confirm, on behalf of the ITF Promotions Committee and the ITF Executive, the following UK ITF Master promotions:

Laurie Cornwell promoted to 7thDegree
Inderpal Dhillon promoted to 7thDegree
Mike Owen promoted to 7th Degree

The Masters testing was held 5-7pm after the UK ITF 4th Degree+ Training Day, 22nd April 2023. The test was rigorous and all candidates, including ITF members from Canada and The Netherlands, are particularly commended on their stamina and outstanding performance at the end of an already vigorous day.

We are proud to welcome Laurie, Inderpal and Mike to our Master ranks and know that UK ITF is further strengthen by their dedication and diligence.
Grandmaster Trevor Nicholls