End Of Year Message
22nd December 2022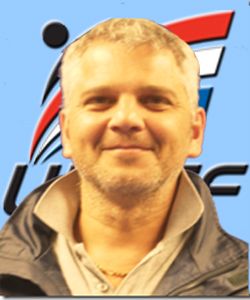 As we reach the end of 2022, I'd like to take the opportunity to say thank you all for your continued support, individually, collectively and of course from all of your club members
Dear Masters and Instructors

As we reach the end of 2022, I'd like to take the opportunity to say thank you all for your continued support, individually, collectively and of course from all of your club members. All our schools welcomed the reduction of Covid restrictions, albeit the Covid period did educate in new ways of teaching and reaching our students via social media platforms. Whilst face-to-face tuition cannot be replaced by any other form of teaching, we must continue to reach students that do not have easy access to our classes due to the new economic situation in which we now find ourselves.
Your support has given access to our members to achieve:
National and international tournaments, the pinnacle being the ITF World Championships in Holland
Two 4th Degree+ International Instructor training days
Day-to-day, week-in, week-out of your commitment to your own dojangs
A full year of regional and affiliate member seminars
Awards Night reaching 200 attendees and recognition of our national awardees
Umpire and Coaching courses
Consistent grading and testing for our members
A sharing of good practice between clubs, particularly in the social media area
As we look at the list above, along with many other activities, it would be very difficult for us not to be a little "big headed" in our achievements. There is nothing wrong when we self-reflect to say to ourselves, "Didn't we do well", however it is our students that we serve and we must always remember this when we carry out our instructor responsibilities.
2023 carries a responsibility to our national sports organisations, Sport England, Sportscotland, SportNI and Sport Wales, with 'Uniting The Movement'. Whilst I firmly believe that when you are reaching out to your communities, you do consider financial impact, demographics and diversity of your local population but it is important that we are conscious of how we do reflect the ambitions of 'Uniting The Movement' and tackle inequalities, endeavouring to connect with those who can benefit the most.
I'm looking forward to a break, as I'm sure you are, wiithout doubt, a break well-deserved.

I wish you a wonderful and relaxing break. See you in the new year.
Best Regards
Trevor Nicholls