UK ITF Club Instructors Update
30th August 2020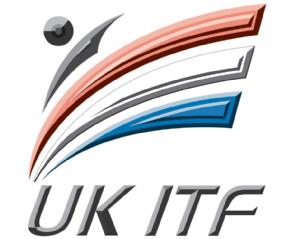 Message from GM Nicholls
As I open this message to you all, it is of course my wish that you, your families and students are all well. I am aware that some of you have lost friends and family members, as have I during this pandemic, and hope that the support and friendship needed has been available to you.
September will see some more activity aligned with schools and universities returning. I do not want to draw out a lengthy email but feel it worthwhile updating you all with current headlines.
Yesterday, you will have received the minutes of the UK ITF Teams Meeting held on 9th August. Many thanks to all those who managed to connect and contribute. Mr McCabe and Mr Owen's input was particularly relevant and useful with regard to Degree online gradings. Another Teams meeting has been scheduled for 13th September, to which an invitation will be sent. The minutes are an accurate account as all participants agreed with the actions and outcomes detailed.
Ms Cornwell has sent out a number of communications with regard to promotions. She has included all instructors and I understand that Affiliate Members may have a slightly separate criteria but the communications were for total inclusion.
The UK ITF website and Facebook have been deliberately quiet as I felt that during the recent months celebrations of activities throughout the lockdown were best handled within your local websites. This allowed you to reflect on any pandemic impacts within your clubs to be referenced, whereas a national website was deemed to be cold and impersonal.
September, however, will see the reintroduction of both of these sites as our clubs do return but I would ask that you all be mindful that some clubs are not returning, and this is not due to instructors not wanting to, but their facility providers not permitting this. I am sure we are all aware that we are in this together, and no one instructor, including myself, have any want to upset fellow instructors who are being prevented from teaching and ask that you all offer each other understanding and support. We all lost our clubs and now we are trying to reopen them and any ideas on ways of doing this should not be criticised by each other as we are all fighting for the same outcome.
UK ITF clubs are bound to respect and implement BTC policies and procedures. BTC is in a Sport Combat Group with Wresting, Judo, Fencing, Karate, Boxing and Taekwondo. We are all aware that holding the line on pad and contact work is becoming increasingly difficult when unlicensed clubs are offering both. We are in Phase 1 of our return as detailed in my earlier correspondence, and we are pressuring DCMS on Phase 2. I have copied below a reply from DCMS on their decision on the Sport Combat Group request for pad work and sparring to return. It may be worth noting that, if any of your competitors do have a professional fight, both they and their coaches can follow a different COVID-19 risk assessment and return to contact training.

It is the UK ITF's intention to hold a training session in November for our members to once again train under the same roof. Further details will be sent out in due course.
Finally, the Tuesday 7am session and Friday 8am session I offer to 4th Degree and above at UK ITF HQ will be back on from Tuesday 8th September. Please email me to confirm your attendance to ensure that we do not exceed the numbers required to comply with social distancing at this time. Where possible, I encourage all of you to take up this opportunity as I feel to be training again will offer the contact, focus and TKD comradeship we have all missed during these past months.
I share all of your challenges but together we will overcome these adversities.
All the best.
TN