ITF European Championships 2015
1st August 2015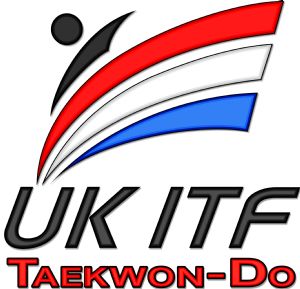 Acknowledgement and Thanks
Very pleased to hear that everyone has arrived home safely from what was, once again, a most memorable occasion. Great results, great team spirit and a remarkable demonstration of Taekwon-Do tenets.
I am, of course, fully aware of disappointments, frustrations and what could have been better. I feel it is important to adopt the Netherlands attitude of "let's take all the good things away, leave the bad things behind" and remember the event with the highest possible applause.
Over the next few months, the Development Committee will be reviewing all the comments, reviews, criticisms and positives to assist our preparation for the ITF World Championships in 2016. There are many people to thank, praise and congratulate:
Our competitors who represented UK with skill and pride
Our umpires, headed up by Mark and Wendy Richards, assisted by Prit Sidhu and Kevin McCabe and many of our competitors who assisted on completion of their events for their integrity
Our coaches, headed up by Gav Sidhu, Kerry Wilson and Mike Cude, fully supported by club instructors who filled in the gaps when other coaches were otherwise engaged, for their mentoring
Our technical team, Ben and Ali Luckman, our event staff, Master Chand, Emma and Graham Wren, in particular Master Chand and Reuben who travelled by road to deliver the scoring system, for their professionalism
Our spectators, supporters, families and friends who actively support and encourage Team UK
UK ITF Admin team, headed up by Ashley Nicholls, for their patience and diligence
ITF Admin team, headed up by Ashley Nicholls, supported by coaches, Master Chand and all event staff, for their perseverance and attention to detail
UK ITF Development Committee for their review and steer
Kerry Burridge, who although having different responsibilities within UK ITF now, offered wisdom, guidance and support to her successors
I would like to thank all UK ITF clubs and members (direct or partners) for their unreserved and unstinting support for Team UK and look forward to the British Championships, where it all starts again ....
Thank you!