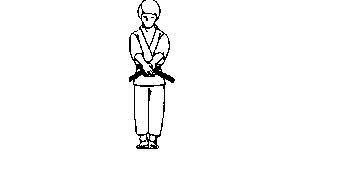 I started my Taekwon-Do career back in the early eighties at the Hayes TKD Academy under Master Nicholls at the time a 4th Degree. Reaching 1st degree in '88, I started to teach at the legendary Hayes Academy. I became Master Nicholls personal student in '89 where my training was taken to the next level, training was hard back in the day, sometimes twice a day plus teaching in the evening.

I was the first to introduce the 5am training session that continues today with the likes of Lee Hollingsworth and Mandeep Rauli. I practised Kicking and Punching in the swimming pool well before "Van Dam". Body conditioning was heavily focused on and still to this date has proved it's weight in gold as kicking/striking has become second nature.

Following a successful competition career, and retiring as an Imperial Champion I concentrated on the teaching aspect and taught many of our seniors from white belt. Not one to dwell on past achievements I taught at the Hayes Academy till 2000, Where I then took on the full time job as Imperial's Now UK ITF Secretary General and it's administration.

Today I remain at the forefront of UK ITF and consider myself very lucky to be working with such talented instructors and Masters. I'm living the dream... who else gets paid for doing something they love. I've travelled the world and seen many things, "I was there" in South Korea 2004 when Taekwon-Do returned to it's birth place, also 2008 for the first joint ITF & WTF event, "I was there" for the 1st IIC in China. Imperial were the first ITF club in Israel and I remember the seminars with Master Nicholls and the Special Forces as if they were yesterday.

Today Master Nicholls VIII is the Secretary General of the ITF and I'm the Treasurer as well as our commitment to UK Taekwon-Do we have been fortunate to work closely with Grand Master Choi Jung Hwa President of the ITF and the son of the late founder General Choi. Continuing to promote ITF Taekwon-Do across the world as started by late General Choi and continued by his son.


Through all my years of training, one statement by Master Nicholls has remained true...

"No such thing as a bad student, Only a bad Instructor"
---
Master Nicholls and myself from around the world: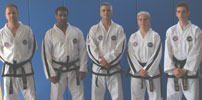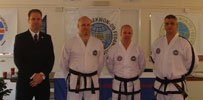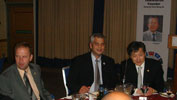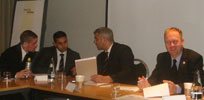 Some of the Taekwon-Doists I've had the pleasure to meet: