Photo Gallery
Click to view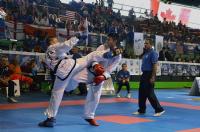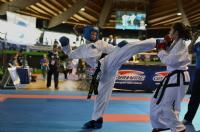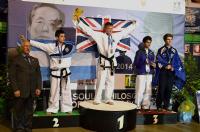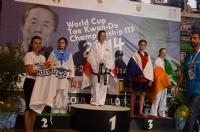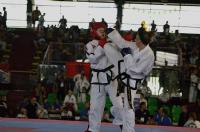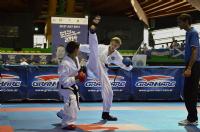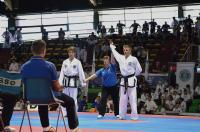 RICHARDS TKD AT ATHE WORLD CHAMPIONSHIPS
View all articles

Comments: 1
The four Richards TKD students travelled to Heathrow to embark on another remarkable journey, with the UKITF team.
From our two clubs in Cornwall we were delighted to be adding four competitors to the very strong UKITF team , with Mr and Mrs Richards as umpires and of course our specators.
After arriving in Rome ,settling into the hotel and a day sightseeing it was time for registration and weigh in.

Then the competition began and first up for Richards TKD was Leah Powell, 1st degree ,and it was her first international competition . At just 13 years old she started her patterns division and won through several rounds , if she was at all nervous it certainly didn''t show, then into the final and the result we had all hoped for her ,it was Gold !! World Champion number 1.

Next was Junior Male 3rd degree Patterns and we had Jamie Martin and Adam Everett in the same category . Jamie performed brilliantly but unfortunatley the decision went against him but Adam fought his way through to the final with some outstanding performances and won Gold . World Champion number 2 .

Then came Beth Martin who was against some very stiff opposition in the Adult female 3rd degree patterns division and it was her first as an adult competitor, she is only 18 years old . However she showed her talent and won through to a Gold medal. World Champion number 3

Sparring was next and Leah was up first for Richards TKD again, she fought better than ever but met a very talented Argentinian student,who eventually won the division and after two rounds and the result being a tie she eventually lost in the extra time. We were all so proud of her.

Jamie was next and was in a very strong category , he won through several rounds but met the very talented Argentinian competitor in the semi finals , after a very close match the decision went against him but he had won a Bronze medal !!! More than that though he showed his true spirit and fought brilliantly.

Then Adam Everett was up in the Heavy weight Junior Male division which is always a fiercely competative category. He fought the first round very bravely against a very good Irish competitor and then several more rounds until he won through to the final against a student from Australia who was a very worthy opponent, however Adam proved too strong and took the Gold !!! Double World Champion.

Beth was next and fought some very talented ladies in the Heavy weight division, she won through to the final but just missed out on the gold and took a very impressive silver to add to her Gold in patterns.

What a medal tally this was and it didn''t end there, Jamie, Adam and Beth were honoured to be selected for the Junior Male and Adult ladies teams . The boys fought hard and won Bronze for Patterns and Sparring and a Silver for special technique. The ladies were equally as impressive and won bronze for patterns, sparring and power.

Then came the awards for Best Overall , Adam having won Gold at both Patterns and Sparring won the title for Best Overall Junior Male Competitor, We were all so pleased for him , he really did deserve it but we are so proud of all four of the Richards TKD students , their committment to training and the blood sweat and tears they have shed proved its worth.

We would like to thank Miss Kerry Burridge,and the UKITF coaching team for their help before and during the event, Miss Ashley Nicholls for her work behind the scenes, and Mr Chand and his students for their work as event staff . Also Mrs Tracey Everett who went as a spectator but worked the whole event as event staff. Thanks must also go to Karrek Financial services for their support.

Lastly a massive thanks to Grand Master Nicholls for all his support and congratulations on his well deserved promotion.





Written by: Mark Richards - 16th August 2014
[Comments: 1]
Sorry, but you need to login to your account to add feedback.
Login now, or if you are not a member then apply to join here
Article Feedback:
Victoria Paulson : 21st August 2014, 17:33

Well done to you all, was a great success following the Worlds in Canada 2012, a few more World Champions to Richards TKD, well done to you all!!!!