Photo Gallery
Click to view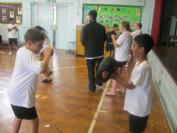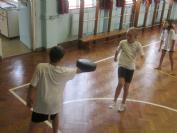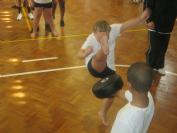 Taekwon-Do Taster Sessions
View all articles

Comments: 4
From the 10th to the 14th of November, instructors from region 1 spent the week travelling to school delivering half hour taster sessions to year groups in light of Olympic awareness. These junior schools included Oak farm, St Andrews, Hayes Park, Brookside and Hillingdon Primary. Participating instructors worked closely to provide a uniquely tailored lesson plan, allowing pupils to briefly sample Taekwon-Do in a fun and engaging environment.
Instructors from region 1 further plan to visit and deliver session's to 5 more schools within the month, offering children the opportunity to take part in and perhaps pursue an exciting future in Taekwon-Do.
Written by: Matthew Brunger - 2nd November 2011
[Comments: 4]
Sorry, but you need to login to your account to add feedback.
Login now, or if you are not a member then apply to join here
Article Feedback:
Sean Mullin : 4th November 2011, 13:25

Excellent, i have been working with my local council since 2006 doing taster sessions and the feedback is great. Anyone hoping to grow their schools should get involved as it's always a great success.
Thomas Brennan ( UK ITF) : 3rd November 2011, 15:05

Excellent...
This is exactly the sort of thing that I'm trying to organise for our region.
James Kinnear : 3rd November 2011, 11:08

Sounds like a great way to introduce kids to TKD that normally wouldn't have had the opportunity!
Mark Skyrme ( UK ITF) : 2nd November 2011, 15:10

Great to see the youngsters having a go!
This is what puts UK ITF™ above the rest in TKD