Photo Gallery
Click to view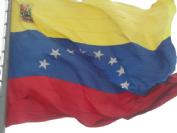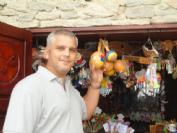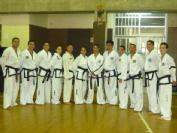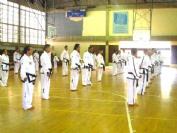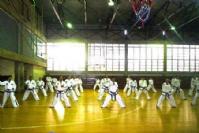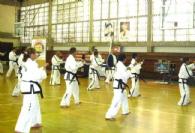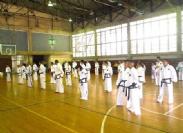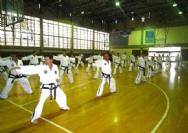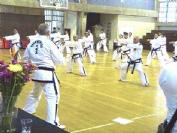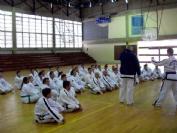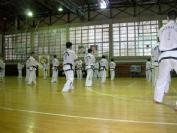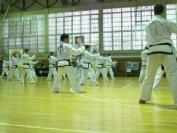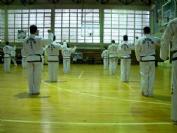 The past September 18 of this year we held in the gymnasium of the Pedagogic University in Caracas. super class led by Master Trevor Nicholls, XIII dan. ITF Secretary General.
The Venezuelan Federation of taekwon do. (FEVETI) chaired by the sambonim Vicente Perez, VI dan. and students organised this important event for the benefit of taekwon do in Venezuela, where the class was conducted in a very dynamic way so that students could go over very important issues, such as kicking, fighting techniques, philosophy, Patterns and training techniques.
There where over 43 black belts and coloured belts were able to absorb the techniques taught by the master. this important event we have the pleasant presence, Nim Sabun Juan Ramos Travi, IV Dan and president of the National Association of Taekwon-Do ITF in Peru.

As part of this activity, Master Trevor Nicholls promoted our colleagues Luis Chacon, and Adrian Urdaneta, the range of V and IV respectively, both students belong to the executive of the Venezuelan Federation taekwon do and have long been training and so well deserved their degrees. This important event ended with a dinner where he was recalled to master Trevor Nicholls, how grateful we are for such honors.

For Anyone Who has the Opportunity to Attend a Seminar Conducted by Master Trevor Nicholls, I highly recommend it.
Written by: Engelbert Benitez - 3rd November 2010
[Comments: 2]
Sorry, but you need to login to your account to add feedback.
Login now, or if you are not a member then apply to join here
Article Feedback:
: 4th November 2010, 13:43

The seminars that Master Nicholls delivers are always of the highest standards and his knowledge is amazing.
Mark Skyrme ( UK ITF) : 3rd November 2010, 15:52

Looks like another great Master Class